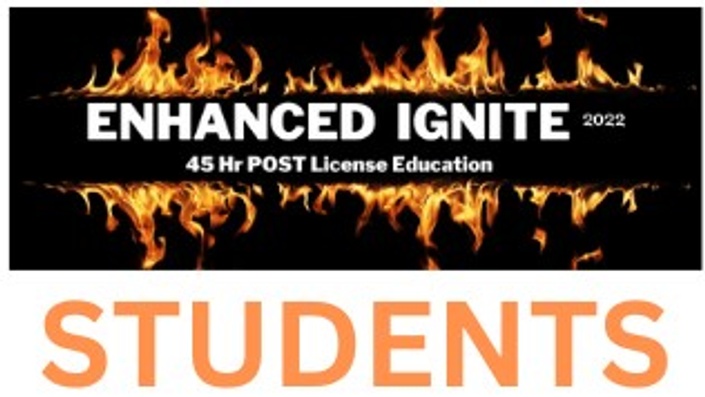 ENHANCED Ignite 2022🔥 STUDENT Registration & Materials
ENHANCED Ignite 2022 (Rev. 4/2023) - 45 Hr POST License Education for Florida Real Estate Associates
Congratulations on taking the next step to continue your Real Estate Career!
This course is the Keller Williams IGNITE Course, 'ENHANCED', and APPROVED for 45 Hour Post License Education credit. It is designed to get agents up and running in their new careers as quickly and efficiently as possible,
My name is Kristine Hansen. I am a Florida State Licensed Instructor, School owner, Broker, and former Team Leader. I absolutely LOVE Keller William's commitment to Education and find their Ignite program exceptionally valuable - I wish I would have had this training when I first started my career!

Based on my experience as an Instructor, I found a disconnect between the material presented in traditional 45 Hr. Post License courses and 'real life' courses like Ignite for newly licensed Real Estate Professionals. Keller Williams does an EXCEPTIONAL job providing real-life training and education for agents. My goal was to bridge the 'gap' and make Ignite State-specific, meaning, consolidate the State & Business requirements with Real Life learning experiences, increase the efficiency of time, and give students increased value.

Sales Associates requesting the 45 Hr. Post License education credit need to review Session Objectives and 'Enhancements', attend contract training outside this course (which should already be on your path to a successful career), and complete an end-of-course exam.

Upon completion of all Sessions, students are eligible to complete the end-of-course exam which consists of 100 Multiple Choice Questions, with a passing score of 75% or greater. This will be completed online. The State allows 3 hours, most students will complete it in much less time. Students who pass will immediately receive a Certificate of Completion and the School will transmit the successful completion within the State guideline of 30 days (10 days if it is a renewal month ` March & September).
NOTE: The $55 charge on the credit card statement will read ' and 'TEACHABLE.COM' and 'At Your REQUEST'. Enhanced Ignite is approved through the school "At your REQUEST Real Estate Instruction LLC". The platform used to register and access the course materials is Teachable.com.
NOTE: DON'T FORGET TO PAY YOUR LICENSE RENEWAL FEE TO THE STATE!
THE DBPR WILL EMAIL A RENEWAL NOTICE ~ 60 DAYS PRIOR TO LICENSE RENEWAL DATES, TO THE EMAIL ADDRESS LICENSEES HAVE ON FILE WITH THEM. (Be sure it is current.) THIS IS A SEPARATE FEE FROM THE $55 COURSE FEE - Just like an application fee was paid to the State to obtain a license, then tuition was paid to an education provider to take the 63 Hr. Pre-License course.

Should you have any questions or require additional information, please, do not hesitate to contact us.

Dedicated to Your Success!
Kristine Hansen
Your Instructor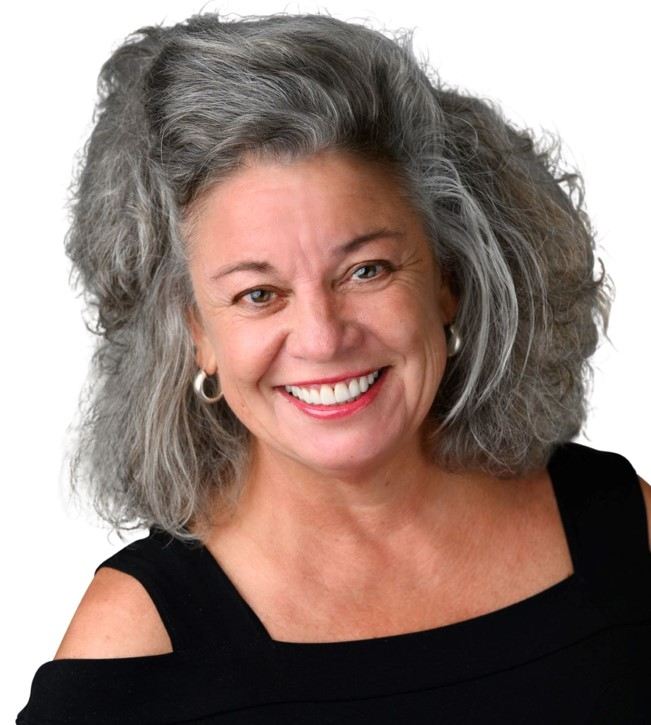 At Your REQUEST Real Estate Instruction LLC was established in May 2012. Its primary purpose is to centralize "requested" real estate classes on a single platform, catering to all educational requirements, desires and needs in the real estate domain. The curriculum is diverse, drawing from sources such as Dearborn, Keller Williams Realty, and custom courses designed by both local and national instructors. Our team boasts of Florida real estate instructors, national trainers, and individuals recognized as experts in their specific course topics.
Kristine Hansen: Originally from Green Bay, WI, Kristine has been a Florida resident since 1992. Before venturing into real estate, she worked for 12 years as a glass and glazing specialty contractor in the construction industry. She obtained her Real Estate License in 2005 and is currently a Licensed Broker, Permitted Real Estate Instructor, and holds a Community Association Manager License. Active in the real estate community, Kristine is a member of the Naples Area Board of Realtors, Florida Realtors, and the Real Estate Educators Association.
MATT RACITI
Matt Raciti has been licensed since 2006, is a former member of a Top-Producing Team, and is a Productivity Coach. Matt has been teaching Enhanced Ignite on a monthly basis since 2018. Currently, over 40 Market Centers contract with Matt to teach Enhanced Ignite via Zoom on a regular basis... Matt's uncanny ability to bring the material to life with real-life examples and incorporate high-profile guest speakers has earned him outstanding and rave reviews!
Kristine and Matt are very knowledgeable about Real Estate and are active in production. They are committed to providing exceptional service to their colleagues, customers, and students through the use of their expertise, experience, and enthusiasm.
Is there a special course you're looking for? Please feel free to submit a request to [email protected] - Thank You!
Frequently Asked Questions
When does the course start and finish?
Check with your Training Calendar for the next Ignite course scheduled in your Market Center or online via Zoom. You have up to six months to complete all 20 Ignite Sessions, the Missions, Read the 'Enhancements' and pass the end-of-course exam. A minimum of 75 correctly answered questions is required for passing. License renewal dates are March 31st & September 30th - Check the date/year of Your license expiration date at www.myfloridalicense.com. Your Certificate of Completion will be emailed to you upon successful completion of the exam and notification of your passing will be reported to the State within 30 days (10 days if it is a renewal month). Dedicated to Your Success!
How long do I have access to the course?
How does lifetime access sound? After enrolling, you have unlimited access to this course for as long as you like - across any and all devices you own. Reminder: Notification of successful completion of 45 Hours of Post License education and successful completion of the End of Course Exam must be completed and reported to the State prior to your initial expiration date or your license will be Null & Void. (That means, 'Out of Business'). You will have to start all over again with the Sales Pre-License course to continue to perform Real Estate activities. It's best not to delay!
What if I am unhappy with the course?
We would never want you to be unhappy! If you are unsatisfied with your purchase, contact us at
[email protected]
within 30 days and we will give you a full refund ~ No questions asked!
Thank you for engaging in ENHANCED Ignite for 45 Hr. POST License education credit!
Did this course leave you with an appetite for MORE? If you're interested in Coaching, send an email with "I want More!" in the subject line and we'll get you connected with additional information!
Best wishes for Success in your career!
Kristine